Sustainable Solid Surfaces
Start your own countertop business with Surface Rock, a hemp cement that is environmentally friendly.
Affordable Kitchen Surfaces
Surface Rock is an affordable option for a wide consumer market.  You can position the product slightly above laminate and to the low end of granite, providing a sweet spot for a sustainable solid surface.
Colors inspired by the kitchen.
Create Surfaces in 100 Colors
Create Surfaces that make you Smile
Our Product
Surface Rock is an affordable hemp composite that can be used in a variety of surfaces in your habitat.
Eco Friendly
You want a product that is affordable, works well, and looks great. Plus it is awesome if it is also friendly to our environmental habitat.
Building with Hemp
Hemp is a key ingrediant to our products which give you a stronger, more affordable, and environmentally friendly product.
Value Creation
Surface Rock has economics that are attractive for the entire value chain.
Create Freedom in Your Life
Surface Rock can provide you a way to take a new direction toward freedom in your life.
Let's Get Started
We will help you succeed.  Call today.
Empowering Entrepreneurs
At Surface Rock we know we have an awesome product.   It is in our homes and we love it.  We empower amazing humans to start their own business with our product.   Why?  Well, you will pay us of course.  Plus we gain better distribution and economies of scale for hemp purchases.  Hemp is a great product but current regulations require it to be imported.   You will be helping us as much as we help you.
By launching your business or expanding with a new product you will be reducing your risk because we have done the R&D.   You will license our product which you can then private label and sell as your own.  You pick the retail pricing, you pick your niche, you pick your market.
We are then here to provide you with back office support, strategy, and of course hemp.   We can workout a package to get you started for as little as $1,200 which we can split into three payments of $400.
Start
Getting started Guide
Phone Based Mentor
No Experience Required
Hit the Market Fast!
Build
Not a Franchise System – Your Value
You control your income
Payroll, Accounting, and Sales Support
Access to Discounts for Small Business
Win!
You control your day
You control your life
You control your income
You Win!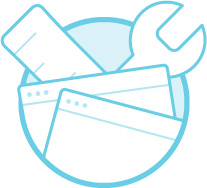 Skills Needed
You do need to be handy, form a square box, and measure correctly.  Anything can be accomplished if you are willing to learn.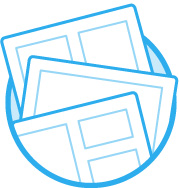 Operations
You are creating your own business.  Surface Rock will not tell you how to run your business.  We will help you, but it is up to you.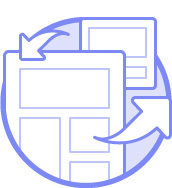 Designs
We will share with you how to make Surface Rock.  It is a special kind of cake mix.  We will also supply you with specialized ingredients as well as the hemp.  Yes, hemp is legal. Sales & Marketing
We will share leads with you for your market area and we can also provide sales and marketing support.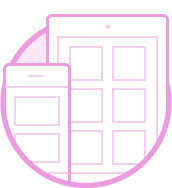 Back Office
We know starting a business can be hard.  If you'd like we can help you get going in the right direction by providing you with some back office support.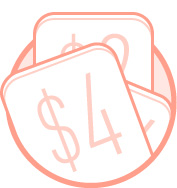 The Profit
This is your business.  You will decide what to charge, how you work, and the structure of your business.  This way you get the profit.  We get you started for just $400.